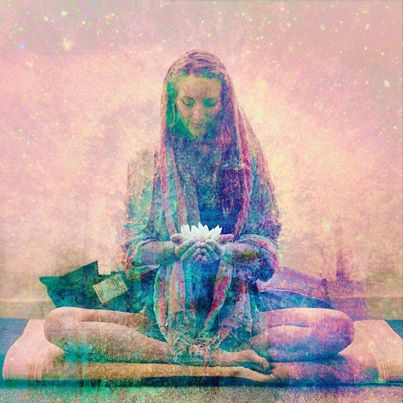 My philosophy is inspired by my Training as a Modern Day Priestess, with the Institute of Modern Wisdom, which is based on Oneness, Right Relationships, a life lived in Consciousness and Love Absolute. I believe that everyone is born whole and our purpose in this life is to Remember our Truth, our Light, our Bliss, our connection to the Divine and to be Love.
I use Shamanic Breathwork, Guided Imagery, Soul Remembering, Affirmative Prayer, Visioning along with Reiki, Craniosacral therapy and Coaching to support you on your Healing journey.
I offer and will create Ceremonies with you. Creating ceremonies is a very powerful way of letting go of what is no longer needed and anchoring and welcoming the new.
My Healing Room is located in my home. I live surrounded by beautiful nature, where hundreds of birds feed everyday, frogs and koi share a pond, and many other creatures live in harmony. At the end of a session, I encourage my clients to take some extra time to commune with nature.
I also have 2 sweet dogs and 3 cats (dogs or cats have never been allowed in the healing room).
I co-lead Sacred Cacao ceremonies with my husband in the Mid-Atlantic area and I lead Sacred Alchemy Circles in the Washington DC Metropolitan area. Contact me for more information. Let me know if you would like to be put on my mailing list.
Let's engage in a conversation to find out what would work best for you.
I am in service to you.